Check Cécile Dejoux's complete bibliography (English and French) here.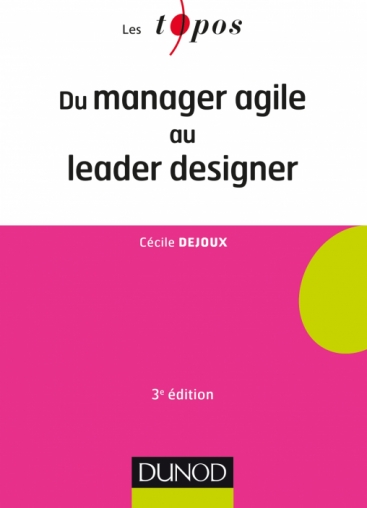 From agile manager to leader designer (Available in French only)
C. DEJOUX, coll topos, 3ème édition, 2017
The digital revolution is having an impact, at different levels, both in every sector of activity and on companies. That's why managers should master management rudiments: decision-making, employees motivation, talent management and strategic skills development such as:
digital skills to develop the right behaviors and comply with standards;
agility skills to interact efficiently and develop collaborative working;
design skills to innovate and transform oneself.
Today, managers face three challenges. First: support their personnel to go beyond frameworks; second: define new ones, for it is up to them to establish standards and guarantee results; and third: include people in the process of digital transformation to balance the rising power of Artificial Intelligence.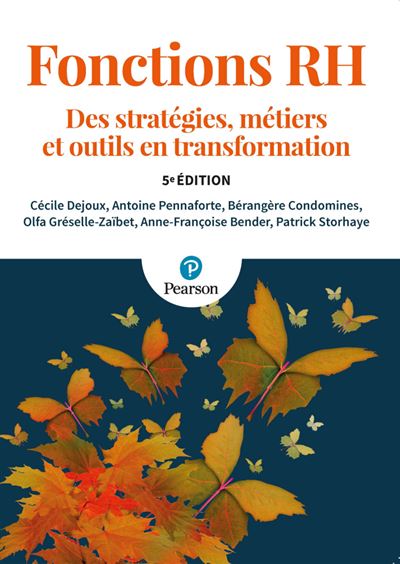 Fonctions RH (Available in French only)
Fonctions RH, with M. Thevenet, E. Marbot , AF Bender, Pearson, 4tH edition, 2017.
This book presents most of the HRM topics organised into 4 sections: (1) HR organisation and HR strategy ; (2) HR Direction, operational choices and putting ideas into practice ; (3) HR Management with coordination and administrative responsibilities ; (4) The necessity for managers to exercise daily HR applications.
At every level, stakes, objectives, practices and skills are analysed. It is a collective book written in collaboration with experienced HR professors at Cnam Paris University. All of them have a double teaching and business experiences. Numerous different approaches to comprehending and effectively implementing HR applications are illustrated through up to date examples. An invaluable resource for students and HR managers.
Gestion des compétences et GPEC (Available in French only)
C. Dejoux, Dunod, coll Topo, 2eme ed, 2013.
This book deals with the historical evolution of different approaches of GPEC (Job and Skills Forecast Management) as well as with the methodological principles of their application. This new edition, updated and enhanced, synthesizes today's theories and implementation approaches of GPEC.
In France, GPEC policy entered into force, on a mandatory basis, in 2004. This book presents a comprehensive overview of management theories and new practices in France. It examines the historical evolution of various GPEC practices and related methodological foundations. It reviews the existing different choices for managerial tools, responsibility to employees and the necessary evolution of HR rules. A section focuses on the relationship between GPEC and areas such as age management, corporate responsibility, discrimination and talent retention.
Talent Management (Available in French and English)
C. Dejoux, M. Thévenet, Dunod, 2012.
Talent Management could very soon replace traditional Human Resource Management within companies. This book explores this new concept and questions the progressive drift from one notion to the other. Talent is a unique combination of various outstanding skills. Companies are doing their best to attract, retain and make talents effective in the turbulent context of business in a global economy. The book provides the cultural and business context of "talent". After exploring what talent management concretely means in terms of policies and practices, the HR professional and the scholar will have a clear picture of the potential opportunities and limits of talent management.
From skills to talent: renewal or continuity? How to take HRM challenges on in companies (Available in French only)
Cécile Dejoux. HDR Thesis (french postdoctoral authorization for research direction), written under the direction of Pr. F. Bournois, published by Editions Universitaires Européennes, 2011.
Talent management is what follows skills management; it highlights people's uncommon skills to put them in the service of companies, transform them into companies' assets and to enhance employees' motivation.